Mercedes-Benz Takes a Smooth Ride to ERP 6.0
Mercedes-Benz is a leading German automobile manufacturer
of luxury automobiles, buses, coaches, and trucks.
"Use Panaya! It will tell you exactly where to invest testing efforts. When we got to unit testing, we had already addressed all high level issues."
The Challenge
As the manager for SAP Regional Support for Mercedes-Benz USA, Sanjeev Sharma's team was at a crossroads. If they stayed on 4.6C, they would soon fall behind on SAP maintenance. Their application environment had grown increasingly complex – something they could simplify once they were on SAP's ERP 6.0 NetWeaver architecture. "We wanted to be completely web-enabled instead of using the old ITS infrastructure," says Sharma. With the 4.5/4.6C versions of SAP, we had so many applications around AP that it made for a complex application environment."
But unlike the previous upgrades that utilized outside service providers, there was a new challenge this time: Sharma planned to handle this upgrade totally in-house.  There was no margin for error; he needed to ensure an efficient upgrade process to avoid overtaxing either his development or functional team members.
The Solution
When Sharma found out about Panaya, it looked like a perfect fit, perhaps too perfect: Panaya seemed to address all the key pain points his team had grappled with during previous upgrades. "When I saw the first demo of what Panaya had to offer, it was hard to believe, I will tell you that for sure," says Sharma. "It did seem too good to be true." During his evaluation of Panaya, Sharma was impressed by Panaya's ability to streamline the testing cycle by identifying application and interface problems – without having to manually test all code.
"In past upgrades, we were in the dark on what needed to be adjusted," recalls Sharma."We had to ask the developers to go back and review everything. I could see that using Panaya's tool, we could be very specific and tell the development team, 'you only have to review ten or fifteen percent of our development work.'"
Having analyzed (and used) many different upgrade tools, Sharma selected Panaya's upgrade solution to drive the upgrade, including planning, development, and testing. The project would be managed via Panaya's web-based interface – all project team members would update their tasks in the cloud.
"Use Panaya's tool! It will tell you exactly where inside your system you need to put your effort behind."
The Results
Mercedes-Benz recently upgraded from SAP version 4.6C to ERP 6.0. Using Panaya's Upgrade Automation, Mercedes-Benz was able to perform 50% less testing, development, and planning compared to previous upgrades. It had 90% fewer issues to resolve, reduced testing cycles from 3 to 1, and completed the upgrade on time and on budget, with zero go live issues.
Guide
Greenfield Acceleration, Minus the Risk
Your Complete Guide to New Implementation and Rollout
Webinar On-Demand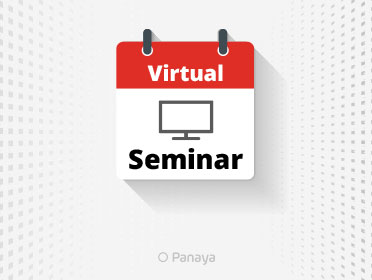 Tips and Tricks for Successful UAT
With the right practices and tools, running successful UAT projects can be effortless
Datasheet
Panaya Test Dynamix – Worksoft Integration
Boost your functional testing in a simple, fast, and efficient way.