Atos Uses Panaya to Ensure Smooth ERP 6.0 Upgrades
Atos is a global player in information technology services. Listed on the Paris Eurolist Market, Atos has annual revenues of €8.7 billion and employs 78,500 people in 42 countries. The company serves as the Worldwide Information Technology Partner for the Olympic and Paralympic Games. Atos is known for its global SAP experience with industry expertise in manufacturing, retail, services, media and technology. Atos Thailand, the subject of this case study, specializes in solutions for the IT "service chain," including SAP ERP and BI.
"If you want to reach 100 % failure-free upgrades, then I recommend you use Panaya."
The Challenge
In the spring of 2011, Sebastian Rehbach, Technical Project Lead with Atos, had a serious SAP project on his hands. He was the technical lead on a global upgrade for a premier Atos client – a client that was the proud owner of one of the largest SAP implementations in the world. This massive ERP 6.0 upgrade would span 30 countries and more than 150 regional entities. The client company had been running on the same version of SAP for 12 years (4.6C), resulting in a bewildering array of old code and customizations to deal with. Adding to the complexity, the project required three separate rollouts: the first in South America, the second in China and the third in the rest of the southern hemisphere.
No upgrade challenge would be complete without an unforgiving deadline – in this case, a year-end freeze period. "The customer told us, 'You have to complete all the systems before August 1, 2012 (just a few short months from signature) – we cannot do an upgrade while we are preparing for the year-end close,'" recalls Rebach. "Miss that August deadline, and the entire upgrade would be in limbo."
The Results
Reflecting on the project, Rehbach sees Panaya as an integral factor. "Panaya contributed a lot to those smooth go-lives," he says. "We wouldn't have found a lot of those issues without them. Otherwise we might have had an aftermath after the upgrade." The numbers back up Rehbach's assertions. In addition to 15 percent saved on code corrections, Rehbach estimates that Panaya saved Atos 150,000 Euros in upgrade expense due to its thorough analysis. "We anticipated problems before they became problems," Rehbach says.
Another benefit? Thanks to Panaya's ability to clean up old code, the client is running a much cleaner system. "I've seen proof of that in the benchmarking we did before and after the upgrade," Rehbach says.
For Rehbach, a big part of Panaya's impact was combining analysis with project tracking, which in turn led to a higher quality outcome. "You get the tasks; you get the analysis results, and you get them in a way so you can execute them in a project scenario," says Rehbach. "I'm not aware of any other tool that does that."
Prior to the project, Rehbach's main concern was post-upgrade incidents. This factor alone could have spiraled project costs. "The more incidents you have after the upgrade, the more expensive it's going to be," says Rehbach. "We needed to control that. I believe that Panaya contributed significantly to this and kept the number of incidents low."
Guide
Greenfield Acceleration, Minus the Risk
Your Complete Guide to New Implementation and Rollout
Webinar On-Demand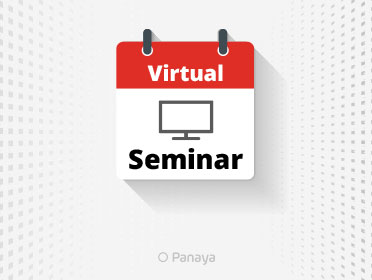 Tips and Tricks for Successful UAT
With the right practices and tools, running successful UAT projects can be effortless
Datasheet
Panaya Test Dynamix – Worksoft Integration
Boost your functional testing in a simple, fast, and efficient way.