Oil and Gas Supplier Aibel AS Improves SAP Testing and Reduces Release Time with Panaya
Aibel AS is a multinational industrial service company that caters to all aspects of a project's life cycle by providing engineering, construction, modifications, and maintenance to its oil, gas, and offshore wind clients. Aibel AS has been servicing the Oil and Gas industry for over a century and has 4,000 employees across eight locations and three different countries.
"Test evidence within Panaya reduces the need for hundreds of separate test documents. This saves us a lot of time, [since there is] no need to create them and no need to review and control them. Reporting on progress and errors are easy, the dashboards give me all the information I need."
The Challenge
Aibel AS has been using SAP ERP and Supply Change Management (SCM) solutions since 2001.
Aibel AS's release cycles began to get longer when they moved from an on-premises SAP instance that their internal team largely had control over, to the SAP HANA Cloud Enterprise Cloud (HEC), which is managed by external SAP resources. Now that they had to account for extra resources, Aibel AS needed to look for areas where they could plan more efficiently to shorten release cycle activities.
Additionally, Aibel AS was experiencing delays during their test planning and documentation process, which often included writing hundreds of separate test documents. Aibel AS needed to streamline their testing endeavors, all while monitoring insights on the status of their testing and their End-to-End (E2E) testing health.
The Solution
Aibel AS chose Panaya to streamline their upgrade testing process and reduce the amount of time spent. Panaya allowed Aibel AS to take a measurable look at their document testing evidence and their error handling time, which allowed them to identify inefficiencies in their process that Panaya's test automation tools could improve.
Aibel AS cut out several steps from their delivery testing process and was ultimately able to deliver a better release with fewer manual handoffs and easier test reassignment.
Additionally, Panaya's customized dashboard and real-time reporting capabilities helped Aibel AS's delivery managers get accurate, current data on their test progress, allowing them to quickly solve bottlenecks and save valuable time. Panaya helped delivery managers understand their testing health so that they can prioritize their needs and free up their teams to focus on other high-priority development activities.
The Results
Aibel AS has been able to streamline its development cycle and reduce redundant, cumbersome practices. E2E testing now takes approximately 3 weeks for Aibel AS, and they can prioritize their testing and more effectively manage their error handling and test reassignments.
With Panaya, Aibel AS can now focus on testing that is important to them, while ensuring that no area of their solution is missed during their E2E testing process.  The Aibel AS team is fully onboard with Panaya's test management solution and the team is operating more cohesively with a solution that automates their test cycle, provides them with actionable insights, reduces risk, and makes reassigning tests very easy.
Panaya helped Aibel AS achieve a faster, more efficient testing cycle that consistently delivers a higher quality release with less manual effort.
Webinar On-Demand
How to Accelerate Remote UAT
Test Managers Crash Course On Demand
Guide
Battle Tested Principles for Remote UAT
Best practices and references real-life projects that implemented them
Webinar On-Demand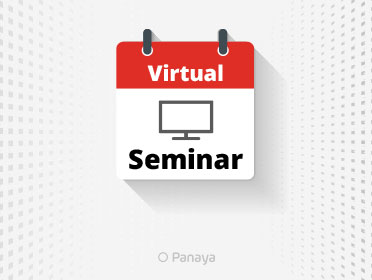 Tips and Tricks for Successful UAT
With the right practices and tools, running successful UAT projects can be effortless